The old Millersport Bank Company with Ed Weldon and A. W. Peters standing out front.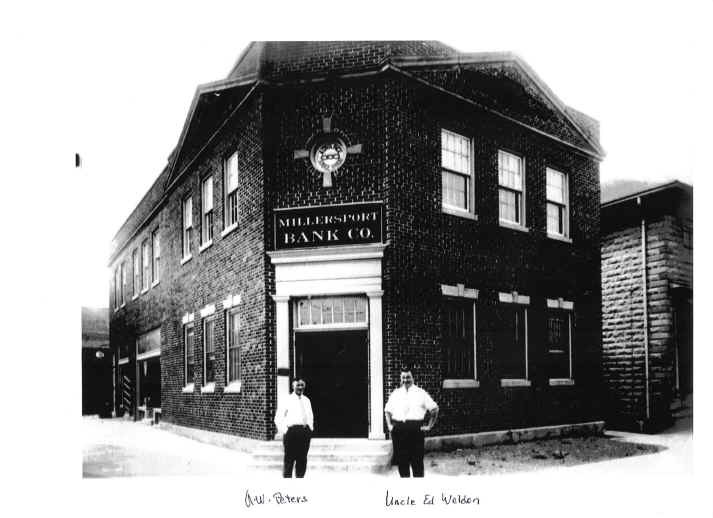 Check back often for more pictures of days gone past !
Sponsored by Avolve Internet Services which now offers Nationwide Internet Access where you are now !
Call us today and let us serve your computers, Web TV's or favorite video game with internet access.
Call Millersport Local with 740-994-4548 or Toll Free with 877-725-0516 to Avolve !